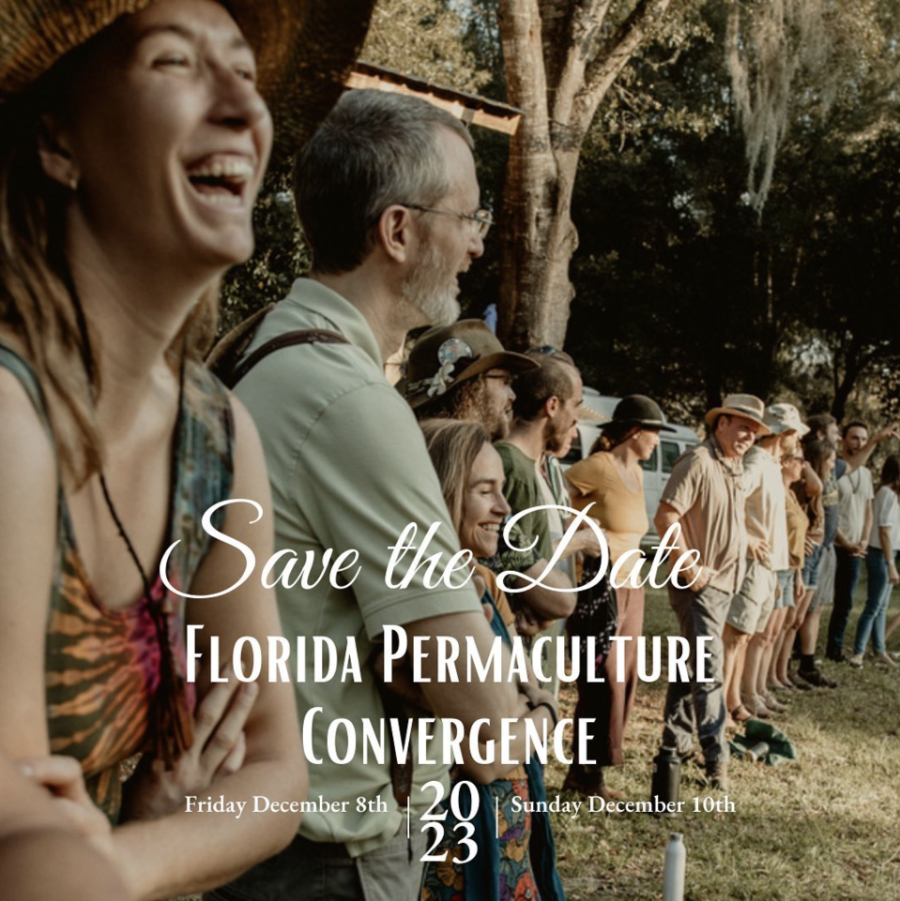 Event date:

08/12/2023 at 9:00 am

Event end:

10/12/2023 at 5:00 pm
We are excited to announce the dates for the Florida Permaculture Convergence December 8th-10th @wonderfieldfarm in Floral City.
We will be expanding our Earthskills Village and have some fun additions in the works.
This is an exclusively hands-on event focusing on permaculture & homesteading in Florida.
Let's learn together.
::::::
The Florida Permaculture Convergence was formed to create space for collaboration and celebrating the practice of permaculture. Our goal is to encourage beneficial relationships and extend positive influence to future generations through principles of ecology by design.
These principles are time-tested expressions of what works in nature.
Location